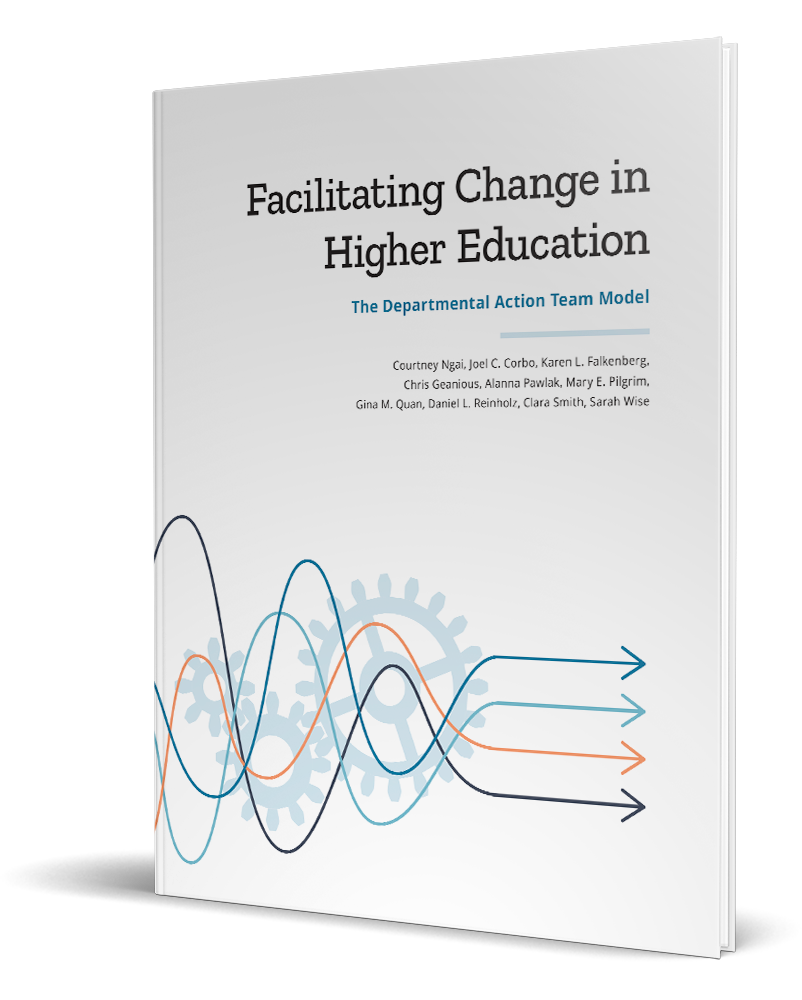 The DAT project's book, Facilitating Change in Higher Education: The Departmental Action Team Model, is now available for purchase on Amazon, Barnes & Noble, and SecondSale.
Click here to download a sample from the book, including the full table of contents.
Creating positive and sustainable change in higher education is hard. The book Facilitating Change in Higher Education is one product of a five-year collaboration between researchers and facilitators at University of Colorado Boulder, Colorado State University, and San Diego State University to implement the Departmental Action Team (DAT) model to support change in undergraduate education.
This book blends theory and practice so that readers understand the why and the how behind creating change in higher education. The content is grounded in the authors' experience and research on the DAT model as well as best practices from education and organizational change literature. Covered topics include developing change agency, building a productive team culture, and interfacing with key stakeholders. Supported by over 100 resources integrated into the text, readers will come away feeling prepared to facilitate change in their own context.
Reviews from Readers
"An amazing synthesis of hard-won lessons learned. I haven't found information like this anywhere else." – Dr. Stephanie Chasteen, Chasteen Educational Consulting, Associate Director of the Science Education Initiative
"A valuable resource for change agents as it provides details on the change process with examples and theory, and articulates processes and efforts that can be quite cryptic to outsiders." – Dr. Paula Lemons, Professor at the University of Georgia, Director of Scientists Engaged in Education Research (SEER) Center